Serious Sun Protection
Wallaroo and Carkella hats are designed to protect the delicate skin on your face and neck from harmful UV rays. Below are descriptions for the technical ratings you will see on many of our hats.
Skin Cancer Foundation Recommendation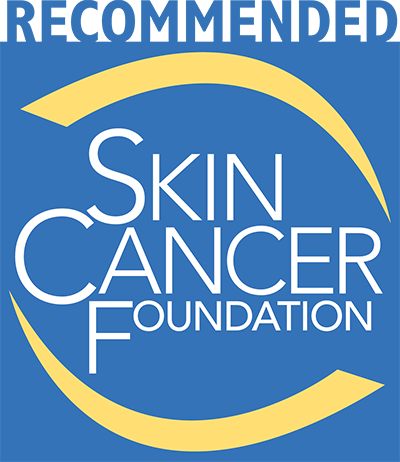 The Skin Cancer Foundation is the only international organization devoted solely to education, prevention, early detection, and prompt treatment of the world's most common cancer. To earn the Seal of Recommendation, a manufacturer must provide scientific data showing that its product sufficiently and safely, "aids in the prevention of sun-induced damage to the skin." The data is reviewed by a volunteer committee of photo-biologists — experts in the study of the interaction between UV radiation and the skin. Wallaroo and Carkella's sun protection hats have received this seal of approval.
The Skin Cancer Foundation recommends the material of every Wallaroo hat with a UPF rating and a 3+ inch brim as an effective UV protectant.
The criteria to earn The Skin Cancer Foundation Seal of Recommendation includes:
An ultraviolet protection factor (UPF) of 30 or higher
Acceptable test results according to the American Association of Textile Chemists and Colorists method or AS/NZS Standard
For hats, in addition to the fabric requirements specified above, a minimum brim width of 3 inches
UPF Fabric Protection
Look for our sun icon on our sun protection hats to determine which ones have a UPF rating of 30+ or 50+. These fabrics are tested by the Australian Radiation Protection Agency and block 96 to 97.5% of the sun's ultraviolet rays. Ultraviolet radiation, or UV, is present in sunlight. The Ultraviolet Protection Factor (UPF) shows how well a fabric protects your skin from solar UV. Always remember that a Wallaroo and Carkella hat only protects the skin it covers. Safeguard the rest of your body by wearing sunglasses and sunscreen.
WHAT'S THE DIFFERENCE BETWEEN SPF AND UPF?
SPF stands for Sun Protection Factor and is the rating for sunscreens and other sun-protective products. It measures the amount of time it takes for sun-exposed skin to redden. SPF is for creams and cosmetics.
UPF measures the amount of UV radiation that penetrates a fabric and reaches the skin. The tightness of the weave, the weight, type of fiber, color and amount of skin covered all affect the amount of protection provided. UPF is for clothes and fabrics.